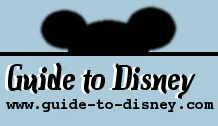 Wednesday, September 30, 2020
Rose and Crown Pub

Submitted Reviews

The following reviews have all been very kindly submitted to us by visitors to the Guide to Disney.

We hope that these reviews are useful to you, but please note that we cannot verify the accuracy of any statements contained within them and that they are not intended to represent the official opinions of the Guide to Disney or its administrators.

Posted: Wednesday, 31st October 2007, 11:47pm GMT

My family visited this restaurant during the lunch time rush. It was hard to get a booking and when we did we ended up outside in the heat next to a family that had order fish and chips from the counter services next door. You would think that a funny complaint, but their meal was larger than ours and ours cost twice as much! We had four adults and two children. Each main meal was very small portions and there was no free starter like others in the same price bracket around the world showcase. I had a veggy option and it was more a few cubes of veg in a lot of oil and some crust! A very poor experience and one we had no where else during our month long visit eating in the part restaurants every day.

Posted: Thursday, 30th October 2008, 9:38pm GMT

Although my family members and I can tell you this was a family vacation that non of us will ever forget, nor could we imagine a more wonderful time than our week together at "Disney World", I can't tell you how disappointed we all were in Rose and Crown Pub. We, a family of 21 members, had RESERVATIONS months in advance, but sat outside for HOURS PAST OUR RESERVATION TIME before we were finally rushed inside and sat in different places all over the restaurant, inside and out. It was to have been a "once-in-a-lifetime family celebration meal." Near the end of the meal one table of family members was told they had run out of both ice and bread, when they asked for more. I can tell you, it was the worse treatment I have every heard of, especially from "Disney World." But, we didn't let this spoil the evening or the rest of our wonderful visit. And I hope it won't be our last!

Posted: Thursday, 25th February 2010, 5:16pm GMT

Loved the restaurant, food and wait staff. Wonderful service and wonderful people. Not to mention the delicious and hearty portions, especially the fish and chips. More than enough for a late lunch!!
Love to all the friendly staff that we met, Helen, Amanda and Joanne:)

Post Your Review

If you have visited Rose and Crown Pub and would like to write a review of it for us then please fill in the short form below.

When entering your name, please be aware that it will appear on this page along with your posted review, so you should only use a name or a nickname that you would be happy to have displayed.

Your e-mail address will never be publicly displayed; we only require this so we are able to track who is sending reviews to us.

Please note that all reviews will be checked by an administrator prior to appearing on this page.