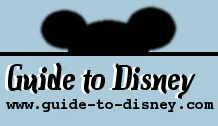 Thursday, October 1, 2020
Cinderella's Royal Table

Submitted Reviews

The following reviews have all been very kindly submitted to us by visitors to the Guide to Disney.

We hope that these reviews are useful to you, but please note that we cannot verify the accuracy of any statements contained within them and that they are not intended to represent the official opinions of the Guide to Disney or its administrators.

Posted: Thursday, 23rd July 2009, 6:27pm GMT

Party of 5 Chinese from Toronto. Breakfast booked on Jul 16, 09 at 820am. Service, food & atmosphere were 'excellent'. We paid CN$240 upfront, tips for US$20 for pkg of 3 adults & 2 kids. 2 of 6x9 pics & 8 of 4x6. 1 post for my 3 princess & 1 for our whole family. Pictured & autography with princesses Cinderella, Aurora, Jasmine, Snow White. Lots of refill for drink & 'huge' portion of breakfast. Paid 20% more for this than the one in Epcot but believe it's worth it. :D

Post Your Review

If you have visited Cinderella's Royal Table and would like to write a review of it for us then please fill in the short form below.

When entering your name, please be aware that it will appear on this page along with your posted review, so you should only use a name or a nickname that you would be happy to have displayed.

Your e-mail address will never be publicly displayed; we only require this so we are able to track who is sending reviews to us.

Please note that all reviews will be checked by an administrator prior to appearing on this page.