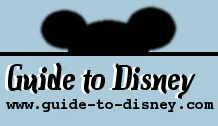 Friday, September 18, 2020
Emporium

Submitted Reviews

The following reviews have all been very kindly submitted to us by visitors to the Guide to Disney.

We hope that these reviews are useful to you, but please note that we cannot verify the accuracy of any statements contained within them and that they are not intended to represent the official opinions of the Guide to Disney or its administrators.

Posted: Sunday, 19th April 2009, 6:22pm GMT

This store has everything! Prices are the same here as anywhere else in Disney. It is fairly priced. Remember, this store stays open until the very last minute each night. Also, if you are staying at the resorts, you can have your purchases sent to your resort gift shop for pick up.

Posted: Friday, 23rd October 2009, 3:03pm GMT

I've been working for the Emporium's crew for 8 months And i can tell you it's the place to be if you wanna find an item in the Magic Kingdom!! They do have everything and the Cast Members that work over there are the best you could possibly find over all the property. It's definitely a full enjoyment to shop there.

PS: The information is wrong because the Emporium do provide a huge pintrading zone...

Post Your Review

If you have visited Emporium and would like to write a review of it for us then please fill in the short form below.

When entering your name, please be aware that it will appear on this page along with your posted review, so you should only use a name or a nickname that you would be happy to have displayed.

Your e-mail address will never be publicly displayed; we only require this so we are able to track who is sending reviews to us.

Please note that all reviews will be checked by an administrator prior to appearing on this page.