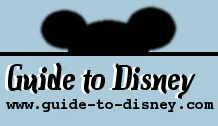 Bibbidi Bobbidi Boutique

Pin Trading:
No
Park:
Magic Kingdom
Location:
Fantasyland
Opening Hours:
8am - 7pm
Shop Description:
Beauty Parlor
BOOK IN ADVANCE!!!
Prices:
Prices for the Princess makeovers start at $35.
Girls three and older can choose from three hair styles — Fairytale Princess, Disney Diva and Pop Princess — in any of the three packages:

* Coach Makeover includes hair style and shimmering make-up — starting at $44.95 plus tax.
* Crown Makeover includes hair style, shimmering make-up and nails — starting at $49.95 plus tax.
* Castle Makeover includes the Crown Makeover plus the Imaging Package*, and a costume of your child's choice, complete with crown, wand and shoes — starting at $179.95 plus tax.

*The Imaging Package includes one 6" x 8" and four 4" x 6" photos in a princess-themed photo holder.

Boys over 3 years old have their own special Cool Dudes Package, which includes colorful hair gel and confetti for $10.

Shop Details

Become a Price or Princess at this fairy godmother beauty parlor. It is a magic experience for everyone. Book your place early!

Location Directions

In Magic Kingdom at Fantasyland. Situated just inside Cinderella's Castle.