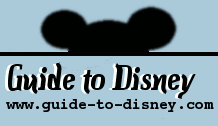 Magic Kingdom Shopping

In each park has its own unique shopping oppotunities as well as some classic old favourites. Magic Kingdom is the king of Disney with homeware shops full of items to keep the Disney Magic alive once you have left the parks. Cups, plates, pillow and even blankets.

Find a world of toys from plushes to the latest action figures. Lilo and Stitch have their own range of items as do all the Princesses from Cinderella to Snow White. Boys will love the Pirate Bazzar, where everything a Buccaneer could want.

Everyone either has or know someone who has a sweet tooth and there is no better place to fill that order than the Confectionary shop on Main Street. It is a world of candy/sweets and chocolate as well as handmade items like fudge and mickey ear rice crispy treats.