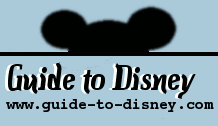 Disney's Boardwalk

The Disney BoardWalk is a town built up against the waters of Cresent Lake. The site contains more than 90,000 square feet of shops, restaurants and nightclubs and is very near many of the Disney Resort Hotels. The quarter mile area is also very close to two Disney Theme Parks (Epcot and Disney Hollywood Studios).

The boardwalk is themed on many of the popular coastal cities of the early 20th century; such as Coney Island in New York or Atlantic City in New Jersey. The light pastel fronts are mixed with salmons and whites. There are striped awnings and columns with archways.

Stroll on foot or rent a bicycle for four! There are so many ways to see the boardwalk; both day and night. During the day visitors will see a relaxed and quiet front with ice creams and lazy seats in the shade. At night the boardwalk heats up, even though the sun has gone down. There is street performances, food vendors and midway games as well as lots of love entertainment. You never know what you will get on the night, till you are there.