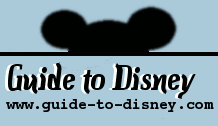 Saturday, September 30, 2023
All the best magic in one place. This was the first park for Disney and still by far the best for the younger visitors. Meet all your favourite Disney characters and see them in many of the rides and shows.

Welcome to Disney's Magic Kingdom

Adventureland
An amazing adventure awaits you in this section of Magic Kingdom. Little hidden treasures around every corner. Take a boat ride through the jungle or fly high with Aladdin on one of his magic carpets.
Fantasyland
Experience many of your favourite Disney characters. Fly with Dumbo, seek out the Heffalumps and Woozles with Winnie the Pooh or take tea with the Mad Hatter and the March Hare.
Frontierland
Home to the two biggest thrill rides in Magic Kingdom. Join Brer Bear and Brer Rabbit on a wet and wild ride at Splash Mountain or shake yourself to the bone on the Big Thunder Mountain Railroad.
Liberty Square
Experience the wonder of an early American Riverboat or join the Presidents of the United States in a unique show. The more daring can visit the spooks at the Haunted Mansion.
Main Street USA
Enjoy the historial atmosphere as Disney takes visitors to hometown America. A shopper's paridise combined with a great selection of places to eat out. Vintage transport not to be missed.
Tomorrowland
Tomorrow can be today! Take a rocket to the stars or see one families journey from the turn of the century through to a future which could be for all of us. Join some of your favourite Disney characters as well.