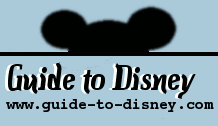 Enchanted Tiki Rooms

Type:
Theatre Show with Animatronics
Park:
Magic Kingdom
Location:
Adventureland
When To Go:
Anytime
Duration:
10 Minutes
Opened:
Oct 1st 1971
Revamped in 1998
Revamped in 2011
Where To Sit:
Near the Front
Type of Restraint:
None
Photo/Video Restrictions:

HISTORY:

Join Zazu from Disney's cartoon Aladdin for an exciting experience of song with animatronic birds combined with the powers of the Gods!

LOCATION:

In Adventureland at Disney Magic Kingdom. From the entrance head down Main Street to the castle. Take the first left leading past the Crystal Palace Resturant and continue on to Adventureland. Follow the path till you see the attraction straight ahead. You cannot mistake the large towering temple structure.

ATTRACTION EXPERIENCE:

Great little show which was greatly improved when redone. A little loud and has periods of darkness, but other than that it could not be better for a show at only about 10 minutes long. The effects of smoke, lighting, and song really give a impressive display.