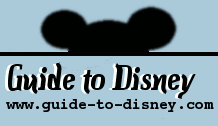 Thursday, November 30, 2023
Swiss Family Robinson Treehouse

Type:
Self Guided Tour of Tree House
Park:
Magic Kingdom
Location:
Adventurland
Restrictions:
Must be able to walk along walkways, steps and planks.
When To Go:
Anytime
Duration:
15 to 20 Minutes (or however fast you want to walk)

HISTORY:

Transport yourself to a south sea island and visit the amazing treehouse of the Swiss Family Robinson. Climb up into the leaves and see how people could live in a large tree!

LOCATION:

In Adventureland at Disney Magic Kingdom. From the entrance head down Main Street to the castle. Take the first left leading past the Crystal Palace Resturant and continue on to Adventureland. Follow the path till you see the attraction straight ahead.

ATTRACTION EXPERIENCE:

A self paced walk through attraction. Start at the bottom of the large tree and cross the bridge to the base of the tree. On the left water is being drawn off the the river and being carried in home made bamboo cups to the top of the tree. What visitors see next is a maze of stairs going all around the tree. The steps are not too wide, but well made and sturdy with hand rails and side guards for the little ones. The stairs are a one way system and though this helps movement, if people ahead or slow or taking photos the line can nearly stop for awhile. There are various platforms with rooms to view or look out points. Also a collection of small signs explaining what you are looking at. Taken directly off the film, visitors will be able to see the living room, the bedrooms as well as the kitchen. The boys' room is at the top of the tree and from there the stairs decend to the study/library and kitchen before a path leads people to the exit. This might not be the best attraction if you do not like stairs or heights.