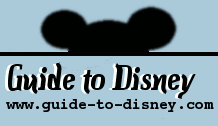 Saturday, December 9, 2023
Welcome to Walt Disney World

Magic Kingdom
All the best magic in one place. This was the first park for Disney and still by far the best for the younger visitors. Meet all your favourite Disney characters and see them in many of the rides and shows.
Disney's Hollywood Studios
A day at the movies, live the action the adventure and the fun of films old, new and even future as well as your favourite TV hits.
Epcot
The world at your fingertips! See and experience the present and future in Future World or travel the world in the World Showcase, where you can experience the food and culture of many countries around the world.
Disney Animal Kingdom
A wildlife park with a difference. Experience shows, attraction rides as well as the expected animal encounters! Disney's Animal Kingdom has themed much of the park on its well known animated characters.