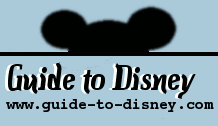 Saturday, September 30, 2023
You are here:

WDW

> General

FASTPASS at Disney World

Disney World theme parks use a ghost queuing system they have called FASTPASS. Launched in mid 1999, it is in use on selected (high demand) rides around the four theme parks of Walt Disney World. It allows visitors to have a place held in the line/queue for them while they go off and enjoy other rides. The FASTPASS ticket will detail a return time where they go to the FASTPASS line/queue to board the ride. Visitors use their entry ticket at FASTPASS distrabution points near the ride they want to go on. Each riding visitor will have to have his/her own FASTPASS ticket to go on the ride (under age non ticket holders will not require a FASTPASS ticket to ride). Though one member of each group can go and collect the FASTPASS tickets for the rest of the party, they will have to have all the entry tickets required. It is best for groups to get their FASTPASS tickets together with little time gap between as this may effect their ability to get onto the ride together.

Getting a FASTPASS

Select a ride you want to go on that uses FASTPASS. Check the return time on the display over the FASTPASS distrabution machines. Note that you will only be allowed to get another FASTPASS once the present FASTPASS ticket time has commenced. If it is 10am and the next return for FASTPASS is 4.30pm. Consider if you really want to wait all day for another FASTPASS. Place entry ticket into the machine. The ticket will be returned as a FASTPASS ticket is produced. Take both your ticket and your FASTPASS. Check details on the FASTPASS and note the return times. You will have to return to the FASTPASS queue during the hour long period detailed on the ticket!

Using your FASTPASS

Once you have your FASTPASS ticket, put it in a safe place till the time when you are to return. Note the location of the FASTPASS return and then go on to whatever other ride or activity you want to do while you wait. When the time on your ticket starts, you can get another FASTPASS at this point. Go to the ride you got the FASTPASS from and go into the FASTPASS queue. You will be asked to show your FASTPASS to the cast member at the entrance to this ride and will be asked to hand it over to the cast member before boarding the ride. DO NOT attempt to go into a FASTPASS queue with the wrong FASTPASS for that ride or with a FASTPASS which has now expired. You may have to wait till boarding and will only be turned away at the last entry point, wasting good time.