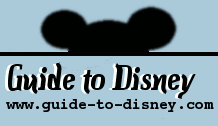 Fastpass at Disney

Why wait in a queue when you could be doing something more useful? Take advantage of Disney World's FASTPASS system and enjoy more of the park while FASTPASS reserves your place in the queue.

Here is how you use this FREE (with normal admission ticket) service.

Look for a FASTPASS distribution area, which is normally near the entrance or sometimes the exit of an attraction.

Check the current FASTPASS Return time which is displayed. This is normal an hour long range, which you can return and use your FASTPASS.

If you are happy with the return time, insert your admission ticket into the FASTPASS machine and take it and the FASTPASS ticket issued with you.

Now you can explore the park or go on another attraction, while you wait for your designated time to come up. When it does just return to the FASTPASS entry point near the main entrance of the ride and hand it over to a cast member.

Please note that everyone in the party will need to have their own FASTPASS which is issued on their own admission ticket. If you have five people in your party wanted to ride together on FASTPASS, you will need five FASTPASSES. One for each person. Get your FASTPASSES together, so you are not seperated because half of you got your FASTPASSES 30 minutes after the other half.

Only one FASTPASS is issued per ticket and once you have a valid FASTPASS you will not be able to get another one till that one is ready to be used. This means that if it is 10am and you get a FASTPASS for Soarin at 2.10pm. You will NOT be able to get another FASTPASS till 2.10pm. You can get another one before you use your current on, but only if it is after 2.10pm. Now if you planned on getting one for 12.40pm at Test Track, you now cannot as you have one for Soarin at 2.10pm. Think carefully about whether you are prepared to give up sooner FASTPASS opportunities while you wait for one that is far long in the day.

The ticket holder does not need to be present at the machine to get a FASTPASS, but they do have to be in the park. FASTPASS tickets are only valid if the admission card has passed through the gates on that day. So don't think you can borrow Aunt Betty's annual pass admission card and get FASTPASSES on it, when she is not even in the park. It will not work. However if one member of the party wants to go and get the FASTPASSES for the other members of the group who are in the park. That is okay. This is useful if someone is not on an attraction, but waiting for others.