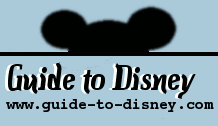 Thursday, November 30, 2023
You are here:

WDW

> General

Disney Park Tips

There are many ways in which you can save money while visiting the Walt Disney World Theme Parks. Check out the great tips below, which will save you money and maybe even time!

Save on Stroller Hire

Bring your own stroller/push chair to the parks. There is no added charge for bringing your own stroller and it can save you a packet as renting them is pretty expensive. If you could not bring your own stroller, consider buying a cheap one as it could still be more cost effective for visits over a week to the parks.

Save on wheelchair hire

Bring your own wheelchair or consider renting one from external company locally which should can save visitors a tidy sum.