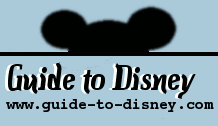 Saturday, September 30, 2023
Baby Care Centers at Disney

Each one of Disney's theme parks has a Baby Care Centre hosted by Carnation Baby Formulas. The facilities at each center varies, but parents will find a changing room, feeding room and even a seperate breast feeding room. Some of the centers have small toilets for toddlers and even a shop for those all important items you might have forgotten!

Please note there are no Baby Care Centers at the Disney Water Parks or Downtown Disney Magic Kingdom

Next to The Crystal Palace restaurant on Main Street, U.S.A.

Epcot

Inside Future World's Odyssey Centre.

Disney-Hollywood Studios

Guest Services Building inside the Main Entrance.

Disney's Animal Kingdom

Behind Creature Comforts in Discovery Island.