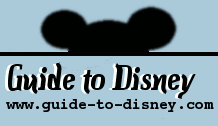 A wildlife park with a difference. Experience shows, attraction rides as well as the expected animal encounters! Disney's Animal Kingdom has themed much of the park on its well known animated characters. There are over 4 Million living plants in Animal Kingdom.

Welcome to Disney Animal Kingdom

Africa
Travel into the wilds of Africa. Experience the adventure on a safari ride through the bush and savannahs, where elephants roam, gaters swim and rinos bake in the sun. For a less adventurous outing, walk along the trails of the Pangani Forest.
Asia
A wild adventure awaits in Asia. Take the tea train through the mountains of the Himalayan and be thrilled and spilled within an inch of your life. After why not cool off on the rapids of the Kali River. Relax with amazment at the wonder of flight as some wild birds show off some of their natural talents.
Camp Minnie Mickey
The magic of the Lion King and the Spirit of Pocahontas await in the forest hosted by Mickey Mouse and all his friends. Meet them on the Character Greet Trails.
Dinoland USA
It is a funfair dino style. Spin with a Triceratop or dig for dinosaur bones. Whip and whirl on a primeval adventure. If that was not enough then there is alway a trip back in time on the hunt for living dinosaurs!
Discovery Island
Hundreds of animals await at the Tree of Life. Perhaps not in their living form, but represented in many wood carvings. Check out some of these impressive works on your way to see Flik and his friends in am amazing 3D adventure.
Oasis
This is the start of the Animal Encounter. Walk through shaded trails and across wooden bridges in search of birds and animals. Enjoying the relaxing calm of this area and varied vegetation.
Rafiki's Planet Watch
Take a train ride to the distant Conservation Station, where visitors can learn more about how the animals in the park are fed, kept and cared for. There are interactive videos and audio attractions as well as animal encounters at the Affection Station.