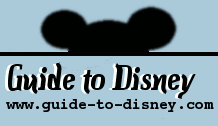 Saturday, September 30, 2023
Pangani Forest Exploration Trail

Type:
Walk Through
Park:
Animal Kingdom
Location:
Africa
Restrictions:
Guest-activated captioning is available on selected video monitors.
When To Go:
Anytime
Duration:
Allow 30 Minutes
Photo/Video Restrictions:

HISTORY:

Trek into the jungle in search of wild animals! See exotic birds and fish and if you are very lucky you might even catch sight of a few gorillas and hippos!

LOCATION:

At the far end of Africa at Disney Animal Kingdom. Pass Kilimanjaro Safaris and hear right towards a fork, left is the trails and right leads down to the train for Rafiki's Planet Watch.

ATTRACTION EXPERIENCE:

Not the best of the two trail on offer in the park. Some of the animals are difficult to see, if at all. Large crowds form around the Gorilla viewing are, making viewing very hard and moving on even harder! The fish were the best thing seen on the first visit. Doors to exhibition and viewing areas can be hard to open and keep open. Maps are provided at the start of the trail. It is best to go later in the day or when it is coller to catch more up close viewings.