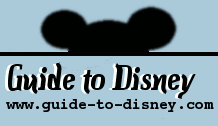 Kusafiri Coffee Shop

Disney Dining Plan:
No
Park:
Animal Kingdom
Location:
Africa
Cuisine:
American
Menu Items:
Gourmet coffees and assorted muffins, cookies, pastries and cakes.
Dining Type:
Quick Service
Meal Options:
Dinner, Lunch, Breakfast, Snack
Prices:
Under US$14 per person

Food/Dining/Restaurant Details

Fill up before heading out on an African adventure. Select from a variety of sweet treats as well as strong coffees to keep you awake!

Location Directions

Located in Africa at Disney Animal Kingdom. Just as you pass over the bridge from Discovery Island. Directly opposite the entrance to Kilimanjaro Safari.