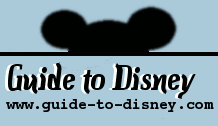 Kilimanjaro Safaris

Type:
All Terrian Vehicle (Truck)
Park:
Animal Kingdom
Location:
Africa
Restrictions:
Guests must transfer from motorised scooter or ECV to an available wheelchair.
Due to the nature of the experience, Guests with service animals should check with a host or hostess for attraction and boarding information.
Guests should be in good health and free from heart, back or neck problems, motion sickness, or other conditions that could be aggravated by this adventure. Expectant mothers should not ride.
Flash photography not allowed.
Expectant (pregnant) mothers should NOT ride.

When To Go:
Early Morning or Late Afternoon
Duration:
15 Minutes
Where To Sit:
At the sides for a good view. At the front if you do not want to be bumped about a lot.
Type of Restraint:
None
Number of Seats:
Approx 40 seats per truck
Photo/Video Restrictions:

HISTORY:

Take a safari adventure in an open sided vehicle. Catch a glimse of giraffes, hippos, elephants, rhinos, and lions as well as a few other surprises. This is a very popular ride.

LOCATION:

In Africa at Disney Animal Kingdom. As you pass over the bridge from Discovery Island, this attraction is straight ahead. Note well that the Fastpas entrance is at the far right side through a small obscure entrance.

ATTRACTION EXPERIENCE:

As you queue you will pass through covered areas (with your child buggy/push chair if you have one). Overhead are TVs explaining the threat and results of poaching. As you approch the loading area you will be lined up at one of eight points. This will lead you onto the truck bench seats. Once loaded up you are off on a rough and bumpy adventure. The driver with be your guide as they are in constant communication with all the Reserve news and updates.