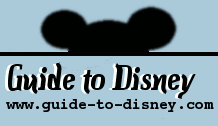 Monday, September 25, 2023
You are here:

WDW

> General

Shopping at Disney

There is a range of shopping throughout Disney World. It is not a World of merely souvenirs, but one of designer clothes, rare glassworks and local treasures. Each park has its own way to displace everything Disney you could ever want as well as much more besides.

Magic Kingdom is the king for little princesses and princes with a shop dedicated to dressed up and costumes. Main Street USA had a range of clothing shops as well as specialist shops for sweets/candy as well as collectables. Each section also has a themed shop. Get some pirate gear in Adventureland or check out some patriotic books in Liberty Sqaure.

Hollywood Studios also offers a great shopping experience. Collectors will be amazed at the one of a kind film gifts they can get from autographed photos to clothing and props. The ultimate Star Wars shopping experience can be had where toys, collectables and costumes are wall to wall!

At Epcot there is the expected range of shops with Disney clothes and collectables, but these stand aside the wonders to be had in Future World. Have a family picture done in 3D Glass, or munch down on some space food. Shoppers will be amazed at the range of items they can find in the World Showcase. Every country had its own themed shops with items from that country. The possibilities and choices are almost endless.

Animal Kingdom takes visitors on an adventure. Safari clothes are mixed in with local African art and collectables. Grab a favourite dino gift or seek the Yeti.