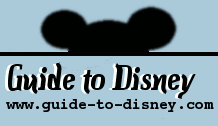 You are here:

WDW

> General

PhotoPass at Disney World

What is Disney Photopass

The Disney PhotoPass Service gives visitors professional photographs of their Walt Disney World vacation. Photographers are posted at key spots around the parks ready to capture your family holiday moments, if you ask them to. You will not be approached by them, so do not worry about your holiday being ruined by pushy sales. If you decide to use the photopass service. After your photos have been taken you will be given a card with your photo IDs on it. You can use this card whenever you have a Disney PhotoPass photographer take photos. View at a number of locations in Disney World or online, order prints and create custom photo keepsakes.

How it Works in Three Easy Steps

1. Get your photo taken by Disney's PhotoPass Photographers in any of the four Walt Disney World Theme Parks or at other designated Disney's PhotoPass locations.

2. The Photographer will give you a Disney's PhotoPass card that links all your photos together for easy viewing and online sharing.

3. View Photos in the Parks at one of the Photo Centers or go online to see your photos! Simply enter your Disney's PhotoPass ID number at DisneyPhotoPass.com and complete the online registration.

Where Can I Get Photos Taken?

Disney's PhotoPass service is available at the following Disney Parks:

Magic Kingdom

Epcot

Disney's Hollywood Studios

Disney's Animal Kingdom

Typhoon Lagoon Water Park

Blizzard Beach Water Park

Disneyland

Disney's California Adventure Park

Bibbidi Bobbidi Boutique at Magic Kingdom Park

Bibbidi Bobbidi Boutique at Downtown Disney Area

Disney's PhotoPass service is available at select dining locations. If you dine at any of the following locations and purchase the photos offered tableside, those photos can be added to your Disney's PhotoPass account. Tableside photo purchase is required to add dining photos to your Disney's PhotoPass ID.

Cinderella's Royal Table at Magic Kingdom (photos included with meal price) Princess Storybook Dining at Akershus; Norway in Epcot® (photos included with meal price)

Tusker House at Disney's Animal Kingdom

Chef Mickey's at Disney's Contemporary Resort

Spirit of Aloha Dinner Show at Disney's Polynesian Resort

'Ohana at Disney's Polynesian Resort

Mickey's Backyard Barbecue Disney's Fort Wilderness Resort

Hoop Dee Doo Musical Revue Dinner show at Disney's Fort Wilderness Resort

Disney's PCH Grill at Disney's Paradise Pier Hotel

Goofy's Kitchen at Disneyland Hotel

Ariel's Disney Princess Celebration at Disney's California Adventure Park

Professional Portrait Service at Select Disney Resorts Where can I find the Photographers?

Photographers can be easily found throughout the Disney Theme Parks at well known and used photo spots. They will provide you with a complimentary Disney's PhotoPass card. Re-use the card every time you stop for photographs.

How Do I View My Photos?

To view photographs in the parks and some resorts go to a Photo Center. If you have online access you can visit the DisneyPhotoPass.com within 30 days after your visit, log in (or register if you haven't done so already), and enter the number from your card. Once logged in you can edit your photos, share them and create all kinds of costumised products. Plus, prints and Disney's PhotoCD are available.

What if I have Lost My Card?

It is best to write down and keep the ID number on the back of your photopass card when you first recieve it. This will save a lot of time and hassle if you lose your card. It also helps to write a name or details on the card itself. During peak busy times. Card mixups can occure and it will be too late if you notice you have someone elses at the end of the day.