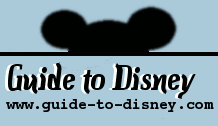 Monday, September 25, 2023
You are here:

WDW

> General

Disney World Transportation

There are so many ways to get around the vast Disney World. Regular buses run from hotels inside and outside the area. Disney runs its own bus service for guests in its hotels, but many other hotels also run similar services. Check your hotel for information on whether they have a shuttle service or not and how often it runs.

Many visitors choose to drive into Disney World with their own vehicles. Parking at Disney will cost by the day, though once you have paid for the day you can move between parks or locations. There are some free parking locations, but they are not close to the parks and there will not be transport from them to the parks. Free parking is available at Disney Downtown.

Disney has two monorails. Both run from the transportation and ticket center. On goes to Magic Kingdom and the other to Epcot. The transportation and ticket center is near the Magic Kingdom and is in fact the Magic Kingdom car parking area. The Magic Kingdom Monorail service stops off at three Disney hotels which surround the Seven Seas Lagoon.

As well as monorail, car and bus, there is also a large ferry service between a variety of locations. Two large ferries run between the Transportation and Ticket Center and the Magic Kingdom. There are boats from the Magic Kingdom to the many resorts around the lagoon. At Epcot there is the International Gateway, where visitors can catch boats to the many resorts close to Epcot as well as MGM and Disney Boardwalk.