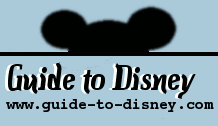 Saturday, December 9, 2023
Disney World Buses

To get around the large world of Disney, many take advantage of the free Disney Buses. The Walt Disney World Buses transport passengers between Disney hotels and the theme parks. There are also buses between theme parks, the Disney Boardwalk, and Downtown Disney.

Buses start running at an hour before the parks open and continue till an hour after the park closes or until the queues from the park bus collection points are cleared. During busy times the buses can be a slower way to travel about Disney World, but in the main they are just as fast and frequent as using a car. Buses are normally every 20 minutes. Guests should check with their hotel for collection spots and times.

It is very important for visitors to check the signs if they are in doubt. Getting on the wrong bus wastes time and can in some cases result in you being left somewhere completely wrong with no free way to get back.

Buses drop off just outside all the entrances to the park. For visitors to Magic Kingdom this is a real benefit as it bypasses the Transportation and Ticket Center.