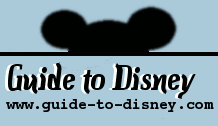 Saturday, December 9, 2023
You are here:

WDW

> General

Disney World Vehicle Parking

There is parking available at all four Walt Disney World Resort theme parks. Each lot charges the same rate per day:

Automobile, taxi, limo or motorcycle: $14.00 USD
Camper, trailer or RV: $15.00 USD
Bus or tractor trailer: $18.00 USD

Once you pay for the day, you may park at any of the Theme Parks.

Disney Resort Guests receive complimentary parking at Disney Theme Parks for the duration of their resort stay. This is done by presentation of a valid resort identification. If you plan to visit more than once a year, keep in mind that Annual Passes also include FREE parking.

There is no parking charges for guests visiting Downtown Disney.