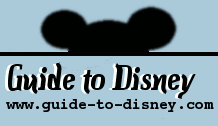 Monday, September 25, 2023
Credit Cards at Disney

The Walt Disney World Resort are happy to accept most credit cards. Visa is the proud sponsor of the Walt Disney World Resort. Traveller's cheques, cash, JCB, Diners Club Card, Discover, MasterCard, American Express and The Disney Credit Card are also accepted.

Cards are accepted almost everywhere. Even small snack shacks and shop stands will take cards.