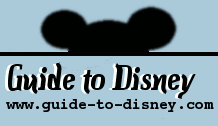 Saturday, September 30, 2023
You are here:

WDW

> General

Dining and Eating at Disney

There is a range of restaurants, counter services and snack shacks around Walt Disney World. Each has its own unique menu and specialities. Find that favourite food type in each park and even for each meal time Search on this page. Please note that all Disney restaurants are NON SMOKING.

Restaurant Menus

Consider your location as well as your budget before selecting where you will eat. All restaurants in Disney World have a menu outside the entrance or just inside (if counter service). Prices are clearly listed. You can find up to date menus listed on this website by looking at individual restaurant pages.

Restaurant Types

There are a few different types of restaurants in Disney World. They are the snack shacks which are located all over the place for drinks, ice creams and light snacks. There are the counter services, which have full meal menus and a set seating area inside and outside. The service restaurants, which will have a sit down and be served at table system. There are also the Buffets, which are mainly book in advance as they are so popular. Self served, all you can eat. Check individual restaurant pages for more information. If you wait till you are in park. Food outlets and restaurants are listed in the guide map.

Kids Menus and Prices

Disney World does have kids menus which are smaller portions and therefore smaller prices. The kids menu is not always listed outside the restaurants, but can be asked for at the desk. Counter services will list the kids menus clearly on the ordering boards overhead. Children under three are not charged for and can eat off an adults plate. However if a childs meal is ordered. It will be changed for, whether the child is under three or above. Children's menus are available for children aged 3 to 9 years old. Please note that if you go to the buffets with a child of 3+, you will be charged for that child as with all members of the group over 3 years old. This pricing might seem severe if the child does not really eat much and yet is paying a rate close to an adults.

Resturant Discounts

There are a limited set of discounts available for visitors. These do not include the prebooked and paid for Disney Dining Plan. Annual pass holders, Disney Vacation Club and Tables in Wonderland all offer discounts (normally a percentage off the total bill). See individual pages for more information.

Special Dinners or Events

Many Disney restaurants hold special meals. To find out more about these ask at guest relations.

Character Dining

There is a lot of character dining around Disney World. These are very popular and do require one to book in advance. You can do this by phone on 407-WDW-DINE or in person at the resturant or guest relations at the start of your visit. Check individual restaurant pages for more information on character dining locations, menus and character types.

Special Dietary Needs

If you require a meal with restrictions, then be sure you make Advance Dining Reservations. Even Vegetarians, who regularly visit the park may request a different menu option than the normal listed. If you are concerned about the meal type or restrictions. Ask to speak directly to the restaurant chef and follow up this conversation with a reminder call closer to the time.