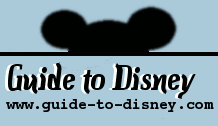 Garden Grill Restaurant

Disney Dining Plan:
Yes
Park:
Epcot
Location:
The Land
Cuisine:
American
Menu Items:
Grilled steak, rotisserie meats and country-style catfish and much more.
Dining Type:
Signature Dining Restaurant
Meal Options:
Dinner, A la carte.
Opening Hours:
Chip and Dale's Harvest Feast
4:30pm-8:00pm
Prices:
US$15-US$29 per person

Food/Dining/Restaurant Details

Enjoy a character meal with Mickey Mouse and his friends (Pluto, Chip, Dale) at restaurant that rotates around scenes from the Living with the Land Attraction. Watch thunder and sand storms and enjoy the beauty of the prairie with old farm house and a rain forest.

This is a set menu all you can eat buffet restaurant. There are special options for dietary needs. A range of food is brought to the table. Family style platters for everyone to share. The best seats are the booths on the lower level, which offer good views of the Living with the Land ride. The upper level has tables which is where the high chairs are used.

Location Directions

In the Land at Disney Epcot. From the entrance walk under the ball of Spaceship Earth and continue to the fountain. Turn right and continue under the building of innoventions till you reach the Land straight ahead.

Once inside the building turn left and continue down the ramp till you see the entrance straight ahead.