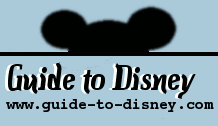 Thursday, November 30, 2023
Soarin

Type:
Glider Flying Simulator
Park:
Epcot
Location:
The Land
Restrictions:
Height Requirement: 40" (102 cm) or taller
When To Go:
First thing in the morning
Duration:
10 Minutes
Where To Sit:
Row 1
Type of Restraint:
Lap Seat Belt
Photo/Video Restrictions:

HISTORY:

Take a free-flying adventure across the natural wonders of the Golden State aboard this thrilling Disney's California Adventure park attraction. With the wind in your hair, glide 12 metres in the air as you look down upon the breathtaking vistas of Yosemite and redwood forests. Soar as high as your imagination over a world of wonders.

LOCATION:

In the Land at Disney Epcot. From the entrance walk under the ball of Spaceship Earth and continue to the fountain. Turn right and continue under the building of innoventions till you reach the Land straight ahead.

From inside the building head along the left ramp and down to the lower level.

ATTRACTION EXPERIENCE:

This is a fun ride and you really do feel like you are gliding over some of the most amazing scenery. The best seats are at the top, where you do not get the view of other people's legs over the top of you. Along with the sights and surround sound, visitors will also experience some scenery smells.