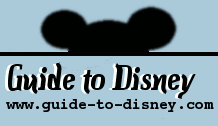 Leave a Legacy

| | |
| --- | --- |
| Type: | Display |
| Park: | Epcot |
| Location: | Future World |
| When To Go: | Anytime |
| Duration: | As long as you like |
| Photo/Video Restrictions: | |

HISTORY:

An inspired sculpture celebrating the promise of tomorrow. The site has 30 sculpted and polished granite megaliths. The granite megaliths range from 3 to 19 feet high, and the heaviest weighs more than 50,000 pounds. This grand artistic statement is made of custom tiles that visitors created with words and photos. It is modelled on their hopes and dreams for the future. The sculture commemorates the dawn of a bright new millennium, a living testament of one generation's legacy to the next.

The Leave a Legacy plaza was designed by the late Imagineer John Hench, along with a team of Walt Disney Imagineering interns. Hench started as an artist with The Walt Disney Company in 1939 and went on to help design and build Disneyland. He was the original art director for Epcot and chief designer of Spaceship Earth.

LOCATION:

In Future World at Disney Epcot. From the entrance this attractions is between the main gates and the ball of Spaceship Earth.

ATTRACTION EXPERIENCE:

The Leave a Legacy tiles are no longer being sold, but visitors can see and view photos and messages either by letter. Visitors can also search at the Leave a Legacy Locator Station found at the Camera Center under Spaceship Earth. More than 550,000 Epcot guests have left a personal record of their visit to Epcot.