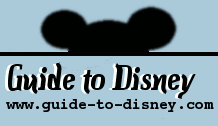 Journey into Imagination with Figment

Type:
Track Train Ride
Park:
Epcot
Location:
Imagination
When To Go:
Morning or Evening
Duration:
13 Minutes
Where To Sit:
In the Front
Type of Restraint:
No Restraint
Number of Seats:
6 per carriage (3 in front and 3 in back)
Presented By:
Kodak
Photo/Video Restrictions:

HISTORY:

Take a journey through the Imagination Insitute with a small purple dragon as your guide. Figment will test your senses from sound to sight and smell. Ride through the labs in style and experience a real journey of imagination.

LOCATION:

In Imagination at Future World in Disney Epcot. From the entrance pass under the big ball of Spaceship Earth and take the first right before the Fountain and pass under the buildings of Innoventions. The Land is straight ahead; at its sign turn left and continues to the glass pyramids. The entance for this attraction is straight ahead.

ATTRACTION EXPERIENCE:

A great ride with lots of surprises. There are four cars travelling together, each can seat about five people. First stop will be a projector screen introduction with your host on an adventure through your senses. The tour will include tests for the ears with some surround sound hearing. One for your nose, which might be a little offensive smelling. One for your eyes as your eyes are subjected to some tricks as well as the normal tests. Sadly there will be no taste tests as figment the lively and eccentric dragon is about to take control of the tour. Next thing visitors know there are in a world of imagination!