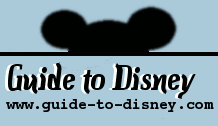 Thursday, November 30, 2023
Universe of Energy

Type:
Track Ride
Park:
Epcot
Location:
Future World
When To Go:
First thing in the morning or in the afternoon
Duration:
45 Minutes every 17 Minutes
Where To Sit:
At the sides and front!
Type of Restraint:
No Restraint
Number of Seats:
100 per vehicle
Photo/Video Restrictions:

HISTORY:

Inside the Pyramid Pavilion of Future World is a Universe. Opened in 1982, visitors can Travel through time with Ellen DeGeneres aboard large passenger vichicles from the creation of the universe, through to the age of Dinosaurs and onto the modern ages of man. It is a fun filled journey with the power of energy.

LOCATION:

In the Universe of Energy building of Future World. From the entrance pass under the big ball of Spaceship Earth and take the first left before the Fountain and pass under the buildings of Innoventions. Turn left again and follow the path to the building ahead.

ATTRACTION EXPERIENCE:

Be amazed by some impressive animatronic and large scale films, Beware of the length of this ride!