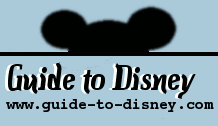 Saturday, September 30, 2023
Imagination

Imagination ... imagination, a dream, a dream, a dream come true!

Join in the fun with a little help from your own imagination! Take a ride with Figment the purple dragon and explore the senses of the body. Once you have got started, try the What If Labs of Imageworks. There you can really use your imagination to create, explore and interact. Finish off with a real challenge to the senses ... Honey, I Shrunk the Audience! See if you can manage to survive being small.

This section opened in 1982 and is presented by Kodak.