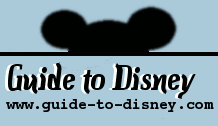 Imageworks

Type:
Interactive Play Centre
Park:
Epcot
Location:
Imagination
When To Go:
First thing in the morning
Duration:
As long as you can stand!
Presented By:
Kodak
Photo/Video Restrictions:

HISTORY:

Let your imagination go in a state of the art interactive lab ... I mean playground. Use some of your main senses to create, explore and amaze! Everything from making music, watching yourself in slow motion, or emailing a special photo to your friends and family ... and that is just a sample of what is available. Let your mind and body go into a world of imagination!

LOCATION:

In Imagination at Future World in Disney Epcot. From the entrance pass under the big ball of Spaceship Earth and take the first right before the Fountain and pass under the buildings of Innoventions. The Land is straight ahead; at its sign turn left and continues to the glass pyramids. The entance for this attraction is straight ahead.

ATTRACTION EXPERIENCE:

There are a lot of things to do at this attraction and for all ages. Create a post card of yourself, add some alteration and email it to friends and family. Try being a conductor and guiding figment through some music. Bounce, jump, or hop on some sound sensors under pictures. You can roar like a lion, take off like a plane or just crash and bang!