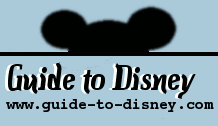 Monday, September 25, 2023
Germany

Festivals of Fun await you in a German village setting. Stroll through an area of local beauty with so many smells, sights and tastes.

Enter the heart of a German village, where folklore and festivals fill the main square. The Architecture was inspired by the buildings of Bavaria and the Rhine region of Germany. Other details come from communities of the German north. Statue in the center of the plaza is of St. George, the patron saint of soldiers. A glockenspiel chimes to a melody specially composed for Epcot.

Eat at the Biergarten, an indoor German "courtyard" featuring a German Oktoberfest buffet. At lunch and dinner time, yodelers, dancers and other lederhosen-clad musicians perform an Oktoberfest dinner show. Guests are invited onstage to join in the musical fun.

There are several specialty shops in this area featuring steins, cuckoo clocks, toys, wine, Christmas ornaments and German confections.

As found all around Disney, the horticulture in Germany is unique. There are Geraniums as a general feature around the area. They can be found by the hundreds throughout the pavilion, including in over-stuffed flower boxes.

Shop, dine or just enjoy the atmosphere. Watch out for special festivals or even Snow White.