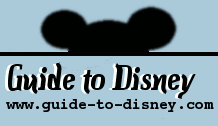 Oktoberfest Musikanten

Type:
Show
Park:
Epcot
Location:
Germany
When To Go:
See Show Times
Photo/Video Restrictions:

Entertainment Details

Everyday is Oktoberfest at the Biergaten in Germany. Enjoy the festive show of song and dance as group of women and men in Lederhose entertain dining guests.

Location Directions

In Germany of the World Showcase at Disney Epcot. From the entrance continue past Spaceship Earth and onto the Lagoon lake straight ahead past the fountain. At the world showcase turn left and continue past Mexico, Norway, China, and Africa till you arrive at Germany. The restaurant is at the back of this section.