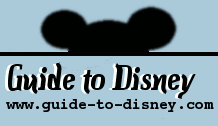 Glas Und Porzellan

Pin Trading:
No
Park:
Epcot
Location:
Germany
Opening Hours:
11am till park close

Shop Details

Glasswear, figurines, Hummel and Goebel collectables.

Location Directions

In Germany of the World Showcase at Disney Epcot. From the entrance continue past Spaceship Earth and onto the Lagoon lake straight ahead past the fountain. At the world showcase turn left and continue past Mexico, Norway, China, and Africa till you arrive at Germany. The shop is on the left side of this section.