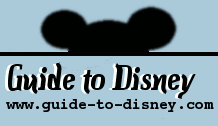 France

The delights of Paris await, complete with fine food and shopping. The market place garden sets the scene below towering French Architecture.

Experience France from the excitement of Paris to the calm of the provinces. Dine at fine resturants, or enjoy a delight from the bakery. Shop for everything from soaps to wines. Experience France through film or just relax in a market place garden.

The French pavilion was based on the La Belle Epoque period in the late 1800s and early 1900s. It includes replica period buildings and landmarks, though not to scale!

Strolling along the France promenade, across a bridge which traverses a small version of the Seine River, guests see the Eiffel Tower in the distance above the rooftops of the typical Parisian buildings of La Belle Epoque.

Three of France's most famous chefs, Paul Bocuse, Roger Vergé and Gaston Lenôtre, preside over Chefs de France, an elegant bistro-restaurant, and the Bistro de Paris and pastry shop.

At the end of the street, the Palais du Cinéma presents "Impressions de France," a motion picture filled with the beauty of the nation from Brittany to the Alps. Spectacular views include Versailles, the towers of Mont St. Michel, fabled chateaus clinging to rugged cliffs and the ski slopes of an Alpine mountainside. The film is shown on five screens which provide a 200-degree panorama. Accompanying the filmed journey is the music of great French symphonic composers. Each scene is like a moving landscape painted by Monet, Utrillo or Degas.

Visitors exiting the theater pass through a replica of the historic Parisian marketplace, Les Halles. Its colorful stands offer authentic products of France. La Signature, sponsored by Guerlain, is often the only retail location in the United States selling new and exclusive fragrances of France.