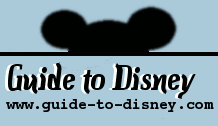 Thursday, November 30, 2023
China

In the mist lurks a colourful dragon. Soon acrabats appear ... and as the sky clears the wonders of China are revealed past the Gate of the Golden Sun.

Discover the wonders of China in this pavilion. Enter under a replica of the Gate of the Golden Sun and pass a relaxing garden on the way to a magnificent Temple of Heaven. Sample local food or buy something in the busy market shops. You might just catch some acrobats performing some impressive stunts. And before you are done be sure to view the 360 film presentation and unique exhibition of the chinese people.