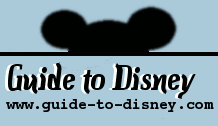 China Character Greet

| | |
| --- | --- |
| Park: | Epcot |
| Location: | China |
| Type: | Dedicated Themed Location |
| Characters: | Mulan |
| Indoors or Outdoors: | Outdoors |
| Photo/Video Restrictions: | |

CHARACTERS:

LOCATION:

In China at the World Showcase in Epcot. From the entrance continue past Spaceship Earth and straight through to the World Showcase, turn left and continue along the path, pass Mexico and then Norway. Next will be China. Turn off at the first left. The characters are often seen across from the entrance of the Yong Feng Shangdian Department Store.

GREET EXPERIENCE:

Meet all your favourite Disney Charaters from the film Mulan and have your photo taken in a setting from which could be straight out of the cartoon.