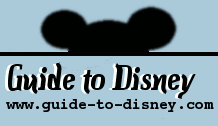 Tomb Warriors - Guardian Spirits of Ancient China

Type:
Film
Park:
Epcot
Location:
China
When To Go:
Anytime
Opened:
May 2003

HISTORY:

Tomb Warriors, Guardian Spirits of Ancient China Exhibition is held in The Gallery of the Whispering Willow adjacent to Reflections of China.

Inside visitors will find an ancient Chinese civilization, members of the royal dynasty carried miniature terra cotta or stone carved warriors with them in their tombs to protect them from supernatural threats. Visitors can glimpse a miniature recreation of the tomb of China's first emperor, which is the single largest archeological find in the world. They will also have the opportunity to see authentic tomb sculptures from Ancient China -- dating back 2,000 years to the Han Dynasty.

LOCATION:

In China at the World Showcase in Epcot. From the entrance continue past Spaceship Earth and straight through to the World Showcase, turn left and continue along the path, pass Mexico and then Norway. Next will be China. Turn off at the first left and continue till you see the gallery on the right.

ATTRACTION EXPERIENCE:

An exhibition into the spirit of China. Get up close with some amazing artifacts and be transported to a time of warriors and honour. A wonderful display of culture and history. The stone figures are only a rope away and easily viewable from many angles. Some artifacts are behind glass, though still impressive to see.