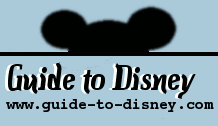 Japan

A bright red object marks the distant land of Japan; and as you pass near the Torii Gate you will notice how different the vegitation has become as well as the architecture. From a Japanese shrine to a rock garden nothing is too big nor too small to be reflected upon.

Take a walk though sheltered rock gardens touched slightly by a quiet stream and small pools. The Japanese pavilion cannot be missed as it is marked near the lake edge by the brightly coloured (red) Torii Gate, which was patterned after the one in Itsukushima. The calligraphy on it is inscribed with the word Japan!

One of the 11 international villages around the World Showcase at Epcot. Japan welcomes visitors with some impressive samples from its homeland. Within the pavilion is the large Goju-no-to pagoda building, based on a design of an early shine at Nara in 700AD. The blue roofed, five story building is topped with a bronze, nine ringed sorin, or spire complete with gold wind chimes and a water flame.

The hill garden which extends from the pagoda is an oasis of peace. This garden art form is at least 1000 years old. The waterfalls, flowers, rocks and paths including rustic bridges were all carefully arranged. The koi fish pond adds a splash of colour to the green and brown surroundings.

Near the courtyard stands the Shishinden, an inspired ceremonial and coronation hall found in the Imperial Palace grounds at Kyoto. Inside the Shishinden visitors can browse through a large Department Store (Mitshkishi) offering a range of traditional Japanses clothes like the kimonos robes. There are also a range of other home and clothing items from jewelery and cookware to toys and books.

Above this amazing shopping experience are the two Japanese dining experience where local chefs prepare Japanese dishes which are more like an art form and a feast of preparations. The rooms are divided by beautiful lacquered screens and traditional decorated alcoves or tokonoma.

The rustic building with thatched roof is the Yakitori House, a replica of the Shoken-tei which stands in the Kyoto Imperial Villa gardens. Here visitors can sample Japanese snacks and refreshements.

At the back of the Japan Pavilion is a castle-like structure made of wood and stone. There are two huge sculptures of mounted samurai warriors and a hidden courtyard. A wide bridge spanns a moat leading to the Himeji or White Heron Castle with curved stone walls and a white plaster structure topped with blue tile roofs. This style was taken from the mid 1300s. Inside the castle is the Bijutsu-kan Gallery, where there is an ever changing exhibition for visitors.