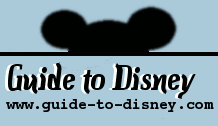 Bijutsu-kan Gallery

Type:
Exhibition Museum
Park:
Epcot
Location:
Japan
Photo/Video Restrictions:

HISTORY:

A gallery displaying a continually changing exhibition of Japanese life and culture.

LOCATION:

Japan at the World Showcase in Epcot. From the entrance continue past Spaceship Earth and straight through to the World Showcase, turn left or right and continue right around to the opposite side, where the section is located. Pass through the section to the back, where there is a door on the left to the Gallery.

ATTRACTION EXPERIENCE:

The gallery does change, but not very often. Popular exhibitions can run for years. The air conditioned building is divided for exhibitions, but there is always seating and when not busy strollers are allowed inside. Look out for the Japanese Kidcot Fun Stop inside.