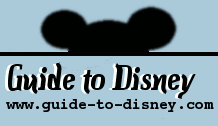 Yakitori House

Disney Dining Plan:
No
Park:
Epcot
Location:
Japan
Cuisine:
Japanese
Menu Items:
Beef and chicken skewers, noodles and sushi rolls.
Dining Type:
Full Meals, Quick Counter Service
Meal Options:
Dinner, Lunch, Snack
Prices:
Under US$14 per person

Food/Dining/Restaurant Details

Dine like an emperior in this replica of a 16th century Japanese palace. The building is a small version of the Shoken tei house in the Kyoto Imperial Villa Gardens. A range of meals with seating both inside and outside.

Location Directions

In Japan at the World Showcase in Epcot. From the entrance continue past Spaceship Earth and straight through to the World Showcase, turn left or right and continue right around to the opposite side, where the section is located.