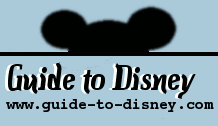 Saturday, December 9, 2023
Teppanyaki Dining Room

Disney Dining Plan:
No
Park:
Epcot
Location:
Japan
Cuisine:
Japanese
Menu Items:
Fresh fish, meat and vegetables stir fries
Dining Type:
Special and Unique Dining Resturant
Meal Options:
Dinner, Lunch: A la carte
Prices:
US$15 - US$29 per person

Food/Dining/Restaurant Details

Sample traditional stir fry made from fresh ingedients, Watch as skilled chefs show off their talents with knives as they make your meal right before your eyes. Get to the heart of Japan in this resturant.

Location Directions

In Japan at the World Showcase in Epcot. From the entrance continue past Spaceship Earth and straight through to the World Showcase, turn left or right and continue right around to the opposite side, where the section is located.

Note

NOW CLOSED! This page is for archive purposes only. CHECK FOR CURRENT JAPAN FOOD LISTINGS.