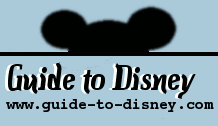 Japanese Kidcot Fun Stop

Park:
Epcot
Location:
Japan
When To Go:
Anytime
Duration:
As long as you like
Photo/Video Restrictions:

DETAILS:

Currently housed in the gallery, kids can enjoy a sit down and cool down, while colouring a paper mask on a stick with an attacted paper symbol for Japan. In each country kids can colour more of their mask or the symbol and get a stamp on the wooden stick. They also can have a little message written on the mask in the local lingo. The Kidkot Fun Stops are run by natives and can offer interesting insight for older children with questions about their far off country.

LOCATION:

In the Bijutsu-kan Gallery of Japan at the World Showcase in Epcot. From the entrance continue past Spaceship Earth and straight through to the World Showcase, turn left or right and continue right around to the opposite side, where the section is located. Pass through the section to the back, where there is a door on the left to the Gallery.