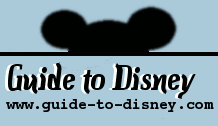 Mission Space

Type:
Simulator
Park:
Epcot
Location:
Future World
Restrictions:
Height Requirement: 44" (113 cm) or taller
When To Go:
First thing in the morning or before the park closes
Type of Restraint:
Shoulder Restraint
Number of Seats:
4 per pod
Presented By:
Hewlett-Packard
Photo/Video Restrictions:

HISTORY:

Take a mission into space! Blast off and never leave Earth. Each rocket takes a team of four and each person on the team will be given a set of tasks to proform during the launch. When the countdown reaches "0" be prepared for a full experience of blast off.

LOCATION:

In Mission Space at Future World in Disney Epcot. From the entrance pass under the big ball of Spaceship Earth and take the first left before the Fountain and pass under the buildings of Innoventions. The building is straight ahead. Entrance to this attraction is just on the left side.

ATTRACTION EXPERIENCE:

This ride use to be a G force simulator and that was that, but so many people compained of being unwell after that it was changed to having a two lane queueing system. The orange team go for full throttle excitement, while the green team have a much more mild (none spinning) experience. This ride really does challenge the body with its fast spinning pods to simulate the power of fast acceleration. It is hard not to feel a little sick after as normally people would find spinning around and around does have that dizzy sick feeling when you stop.

This is a love it or hate it sort of ride. People normally love it and go on it over and over and others go on it and vow never to go again. You will not know what you are till you give it a try.