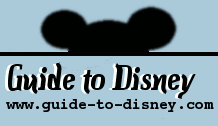 Test Track

Type:
High Speed Track Ride
Park:
Epcot
Location:
Future World
Restrictions:
Height Requirement: 40" (102 cm) or taller
When To Go:
First thing in the morning or before the park closes
Duration:
Pre Show 2 1/2 Minutes, Total Time10 Minutes
Where To Sit:
More leg room in the front seats
Type of Restraint:
Lap Seat Belt
Number of Seats:
6 per car
Presented By:
General Motors
Photo/Video Restrictions:

HISTORY:

Experience life as a crash test dummy on the longest and fastest ride in all of Disney. Seated in a test car, you will heated, cooled, taken at high speed up and down and around. Not forgetting the brake test as well. Hold on tight, this ride will test your body to the max!

LOCATION:

Test Track in Future World in Disney Epcot. From the entrance pass under the big ball of Spaceship Earth and take the first left before the Fountain and pass under the buildings of Innoventions. Turn right and the building is straight ahead.

ATTRACTION EXPERIENCE:

Become a vehicle test dummy for the ride of your life. There is a three queue system for this popular ride. Single rider, which will mean your group is split up into different cars as spaces are available. Cars may not leave or arrive back together. There is the standard queue, which allows groups wanting to stay together and just wait out the flow of people ahead. There also is a Fastpass queue, which is for valid ticket holders only. Get your fastpasses from the distrubution point next to the lines.

Once you enter the building the queue is a maze through all sorts of vehicle and dummy tests. There are lots of loud bangs and crashes as well as other noises. TV screens give visitors a look into the real world of the crash test dummies.

At the end of the queue lies the breifing rooms. Inside visitors will be advised of what lies ahead. A line up of tests will be arranged and next visitors will leave the briefing room for the loading area queue. Get in your assigned car and fasten your seat belt. The seat belt check is just ahead, pull on the orange strap to check the latch.

Tips
Ask if the single rider queue looks closed, as it might not be. Sometimes the single rider queue time first thing in the morning is a vast over estimate.