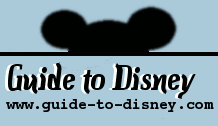 Wednesday, November 30, 2022
U.S.A. Pavilion

Can you hear the "Voice of Liberty" or the Fife and Drums of the Corp? If you can then you have just entered the American Adventure! Complete with Concert Theatre and Colonial style architecture.

Celebrate America at the majestic Colonial-style structure that houses the inspirational The American Adventure theatrical show, the thrilling Hall of Flags, and a stunning, acoustically-pure rotunda, home to the Voices of Liberty. Enjoy the rousing entertainment of the Spirit of America Fife & Drums Corp and the star-spangled line-up at the America Gardens Theatre on the pavilion's magnificent grounds. And if you're hungry, you can't beat the true American tastes at the Liberty Inn.