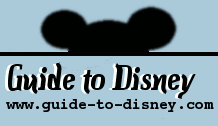 Saturday, September 30, 2023
Spirit of America Fife & Drum Corps

| | |
| --- | --- |
| Type: | Show |
| Park: | Epcot |
| Location: | USA |
| When To Go: | See Show Times |
| Photo/Video Restrictions: | |

Entertainment Details

Step in time with a marvelous colonial marching band corp. A patriotic musical performace from the heart of American heritage. Yankee Doodle Dandy, God Bless American and many more are played out in time to the marching steps of brave men.

Location Directions

In America at the World Showcase in Epcot. From the entrance continue under the large ball of Spaceship Earth and straight pass the fountain to the lagoon of the World Showcase, turn left or right and continue right around to the opposite side, where the section is located. The corp band comes out of a gateway on the left side of the Liberty Inn.