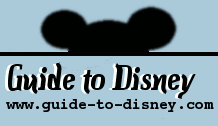 Monday, September 25, 2023
Voices of Liberty

Type:
Show
Park:
Epcot
Location:
USA
When To Go:
See Show Times
Photo/Video Restrictions:

Entertainment Details

A historical themed eight part cappella group. They sing american folk and patriotic songs under the acoustical dome in the American Adventure Pavilion. Enjoy classic songs like "Yankee Doodle", "This Land is your Land", "God Bless America" and many more.

Location Directions

In America at the World Showcase in Epcot. From the entrance continue under the large ball of Spaceship Earth and straight pass the fountain to the lagoon of the World Showcase, turn left or right and continue right around to the opposite side, where the section is located. The singers are normally found in the waiting area for the American Adventure attraction.