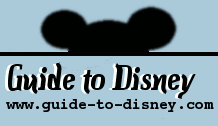 American Adventure Gallery

Type:
Exhibition
Park:
Epcot
Location:
USA
When To Go:
At the end of the day
Duration:
As long as you like
Photo/Video Restrictions:

HISTORY:

"National Treasures"

Benjamin Franklin, President Lincoln, Thomas Edison, Rosa Parks - These are the names easily reconginsed by American School Children. These individuals are more than just names in history books. They are real people, who lived, worked, dreamed and faced many challenges in their era. Celebrate the true National Treasures as you look through objects owned, touched and inspired some of the great shapers in American history. People who changed the face of America.

This is a constantly changing gallery with up to 40 unique artifacts on loan to Epcot from a variety of institutions and private lenders including: Hildene (the Lincoln family home), The Mark Twain House & Museum, The Henry Ford, Lyndon B Johnson Space Center, National Aeronautics and Space Administration, Keeper of the Word Foundation, Gregory J Reed Esq, Sen Daniel K Inouye and Commander John B Herrington. To avoid risking damage to the originals, some documents are reproductions and labeled as such.

LOCATION:

In America at the World Showcase in Epcot. From the entrance continue under the large ball of Spaceship Earth and straight pass the fountain to the lagoon of the World Showcase, turn left or right and continue right around to the opposite side, where the section is located. This attraction is in the large white building, through the main doors.

ATTRACTION EXPERIENCE:

This is a great little gallery to view while you are waiting for the American Adventure show to start or after the show is finished, when it is less busy. Check out the modern painting of Mark Twain.

Also exhibited is Abraham Lincoln's actual stovepipe hat, which has never been publicly exhibited outside of the Lincoln family home in Manchester, Vt. As well as Lincoln's personal items, like the book of Lord Byron poetry that inspired his second inaugural address and his dressing room mirror -- where he probably took his last glimpse of himself before he went off to Ford's Theatre.

A number of Thomas Edison's original inventions are also on display. These include one of the last surviving original Tin Foil Cylinder Players that was created to demonstrate recorded sound to people who had never imagined it before. The Edison portion is also one of the largest in the National Treasures exhibit because of the size of some of the inventions.

There is a one of the microscopes George Washington Carver used to help revolutionize American agriculture.

There is an entire section devoted to the space program which has featured the flight vest of Native American Commander John Herrington.

See the actual Purple Heart medal awarded to Japanese-American World War II hero Sen Daniel Inouye.